Ready for a spot of lunch, a tempting treat or a good, old-fashioned cup of English tea? Then head to Tatum's Teahouse.
This cosy tearoom is the perfect place to chat away the afternoon or relax with a book while enjoying some of the tastiest food in Lavenham.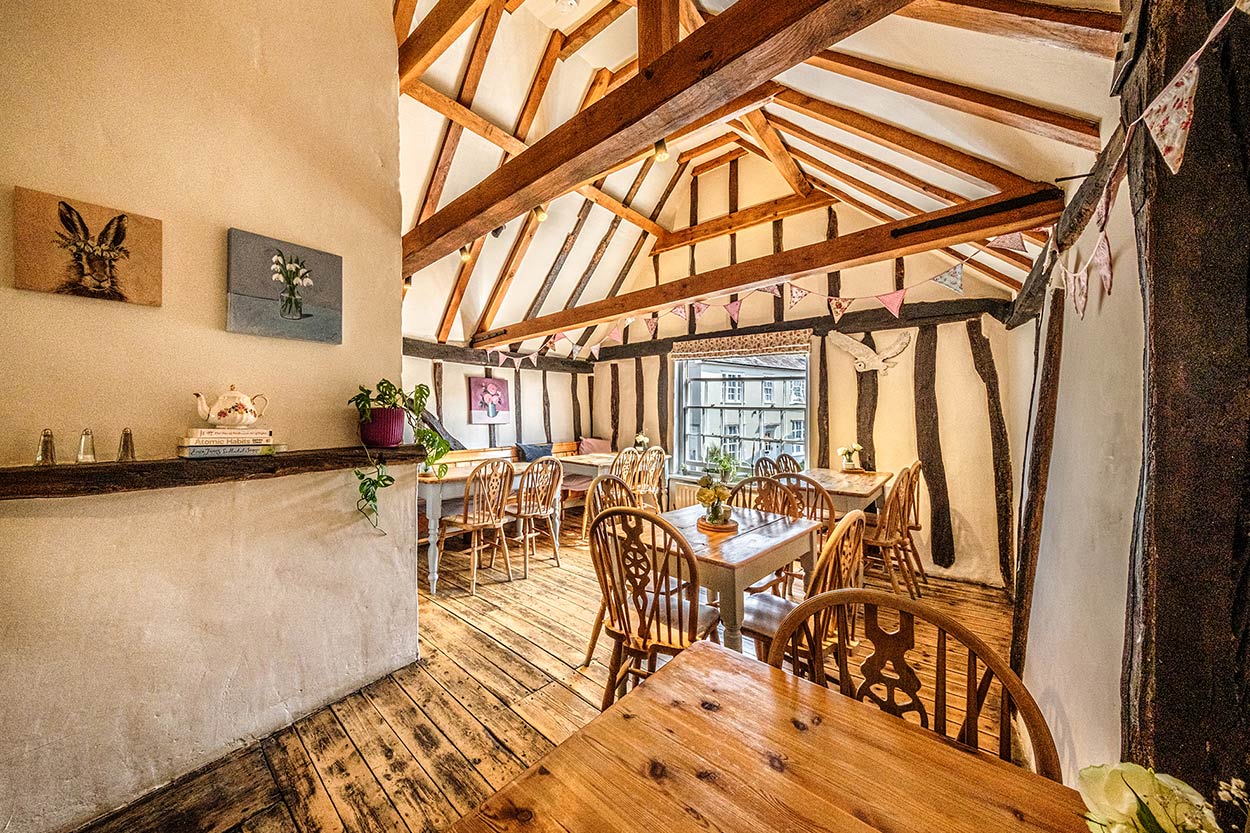 Choose from a sumptuous selection of homemade cakes – there's always something new to try as owner Freddie innovates with delicious flavour combinations. If you need something a little more filling, choose from a selection of light lunches and snacks or the very British afternoon tea, complete with scones, jam and clotted cream. Absolutely everything is made fresh in the Teahouse.
The building has been pride of place in Lavenham since 1532 and the charming décor and beautiful original beams add to its charm. There's plenty of seating upstairs and Freddie and the team are happy to adjust their recipes to meet your dietary needs, even providing small portions for little ones.